Soya suti mashinasini o'rnatish liniyasi , elektr temir konveyer liniyasi / elektr temir konstruktsion liniyasi bizning uy jihozlarini o'rnatish liniyasiga tegishli . Ushbu turdagi yig'ish liniyasi dizayni bilan ishlaydigan bilaguzuk konveyörüyle, eng iqtisodiy o'rnatish liniyasi. Ushbu uy anjomlarini o'rnatish liniyasi : ishlaydigan kamar, alunmin ramkasi, saqlash rafi, yorug'lik, havo quvurlari, soketlarni o'z ichiga oladi. Favqulodda botton uy asboblarini o'rnatish liniyasiga o'rnatiladi. Kichkina uy jihozlarini yig'ish liniyasi sizning xohlagan joyingizga o'rnatilishi mumkin, bu sizning ishlab chiqarish quvvatingizni oshiradi. Uy anjomlari soya suti mashinasi yig'ish liniyasining tafsilotlari uchun biz bilan bog'laning.
Uy-joylarni ishlatish uchun assembling liniyasining spetsifikatsiyasi
| | |
| --- | --- |
| Product | Belt Conveyor System with Work Bench |
| Conveyor Width | 250~900mm or customized |
| Conveyor Height | 750~1000mm or customzied |
| Conveyor Length | straight line, max 30~40m or customized |
| Conveyor Belt | ESD PVC 2mm/3mm or customized |
| Conveyor Speed | 2~20m/minute, adjustable by inverter |
| Work Bench | 18mm polywood with anti-static green PVC cover/stainless steel |
| Motor | motor with bidirectional operation |
| Frame Material | aluminum, carbon steel, stainless steel |
| Power | single phrase 220V or three phrase 380V 50HZ |
| Optional | lighting/air pipe/sockets/A4 working instruction holder/tool hanger/storage shelf/work bench... |
| Application | all kinds of products' assembling and transporting |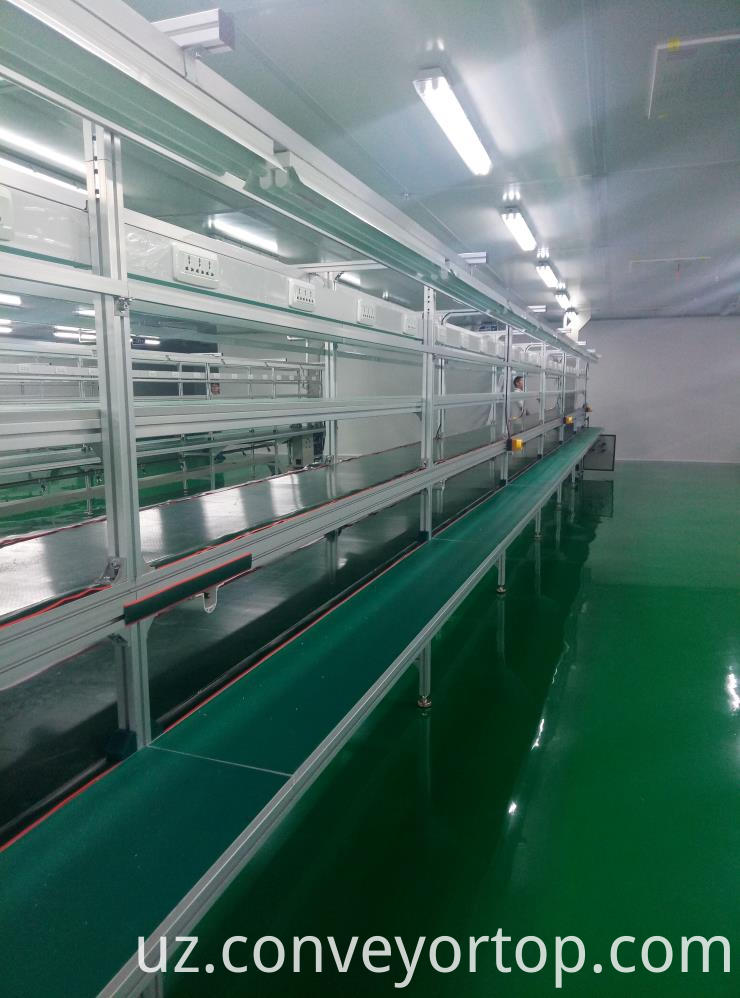 Boshqa mahsulotlar
Savol: Sizning zavodingizning asosiy mahsulotlarini qanday bilish mumkin?
Javob: Qo'shimcha ma'lumot olish uchun, iltimos, mahsulot nomlari ostida bosing!
Rollarda konveyer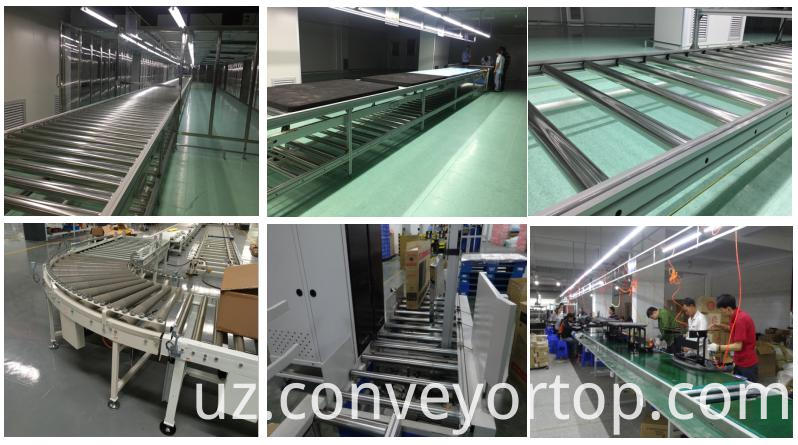 Bant konveyratori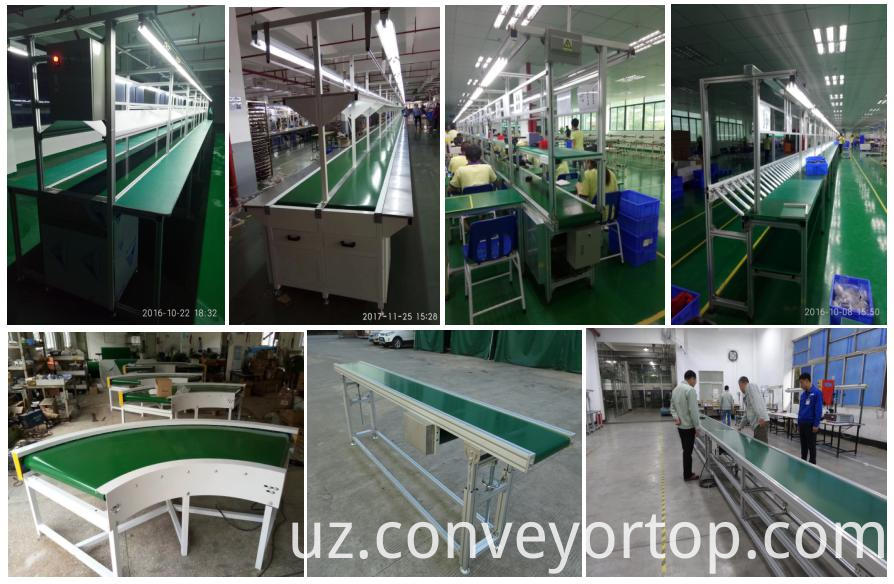 Tezlik zanjirli konveyer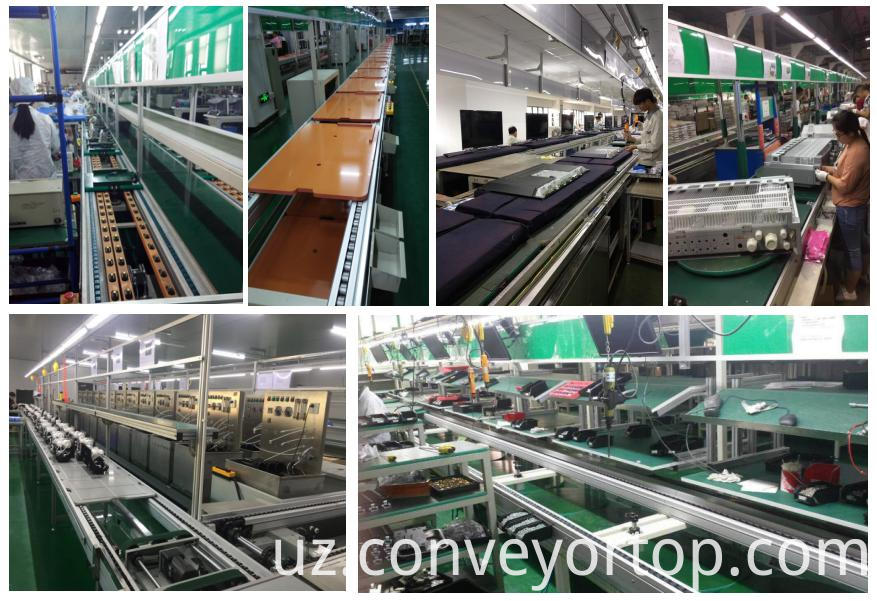 Slat Chain Konveyor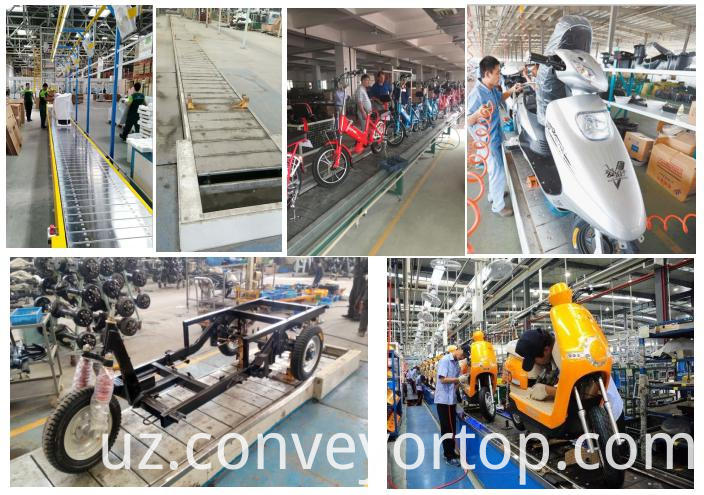 O'rnatish liniyasi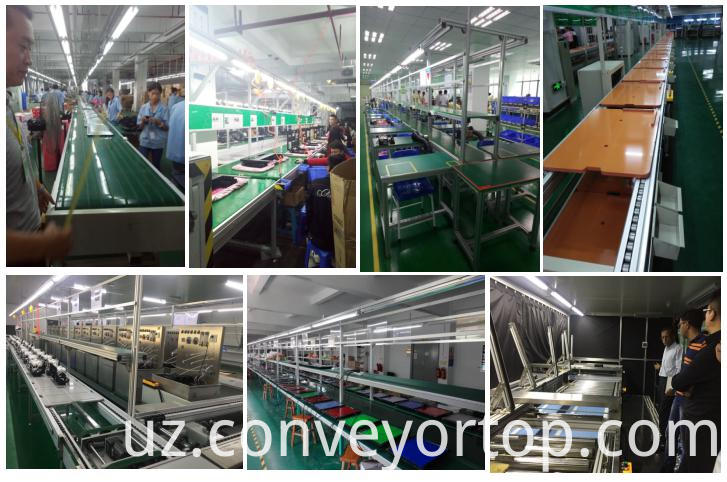 Yog'och sumka to'plami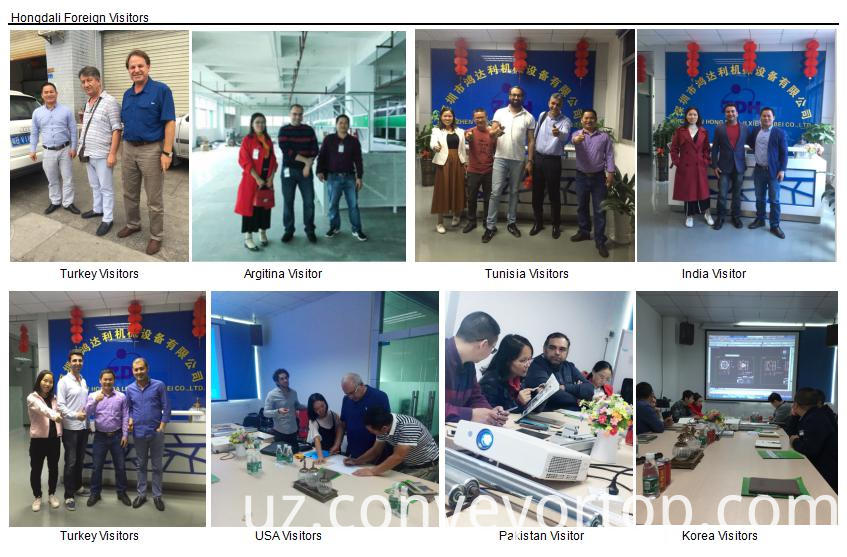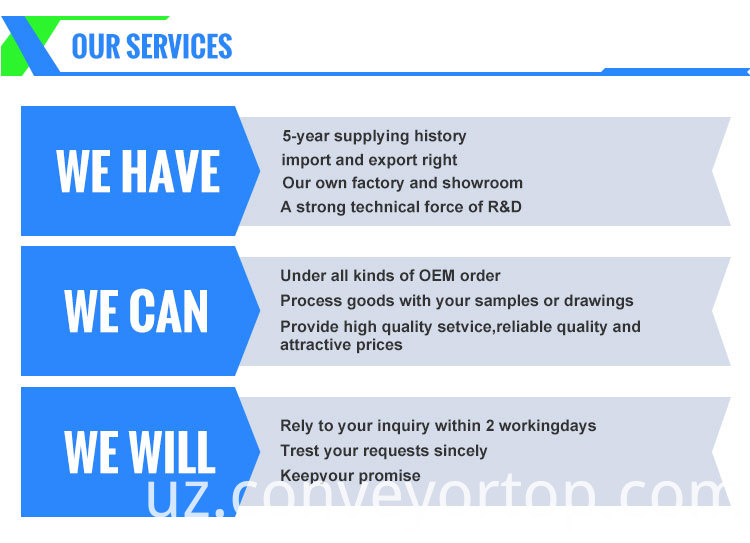 Mahsulot kategoriyalari : O'rnatish liniyasi > Uy asboblarini o'rnatish liniyasi