Bino konveyerini o'rnatish liniyasini ko'chirish , uy asboblarini o'rnatish liniyasi sifatida loyihalashtirilishi mumkin. Bant o'tkazgich liniyasi ombor ko'chirish konveyerida va logistik konveyer liniyasida keng qo'llaniladi. Bantli konveyerlarning harakatlanishi barqarordir, u ommaviy ishlab chiqarishni bir tomondan kerakli joyga ko'chirishi mumkin. Sizning ehtiyojlaringizni qondirish uchun vositaning turli quvvatiga mos kelamiz. Bant konveyer tizimida uy jihozlarini yig'ish liniyasi juda arzon narxlarda va ko'pchilik kompaniyalar tomonidan tanlovda. Ushbu turdagi uy anjomlarini o'rnatish liniyasi tuzilishi va yaxshi ishlashi uchun oddiy.
Uy-joylarni ishlatish uchun assembling liniyasining spetsifikatsiyasi
| | |
| --- | --- |
| Product | Belt Conveyor System with Work Bench |
| Conveyor Width | 250~900mm or customized |
| Conveyor Height | 750~1000mm or customzied |
| Conveyor Length | straight line, max 30~40m or customized |
| Conveyor Belt | ESD PVC 2mm/3mm or customized |
| Conveyor Speed | 2~20m/minute, adjustable by inverter |
| Work Bench | 18mm polywood with anti-static green PVC cover/stainless steel |
| Motor | motor with bidirectional operation |
| Frame Material | aluminum, carbon steel, stainless steel |
| Power | single phrase 220V or three phrase 380V 50HZ |
| Optional | lighting/air pipe/sockets/A4 working instruction holder/tool hanger/storage shelf/work bench... |
| Application | all kinds of products' assembling and transporting |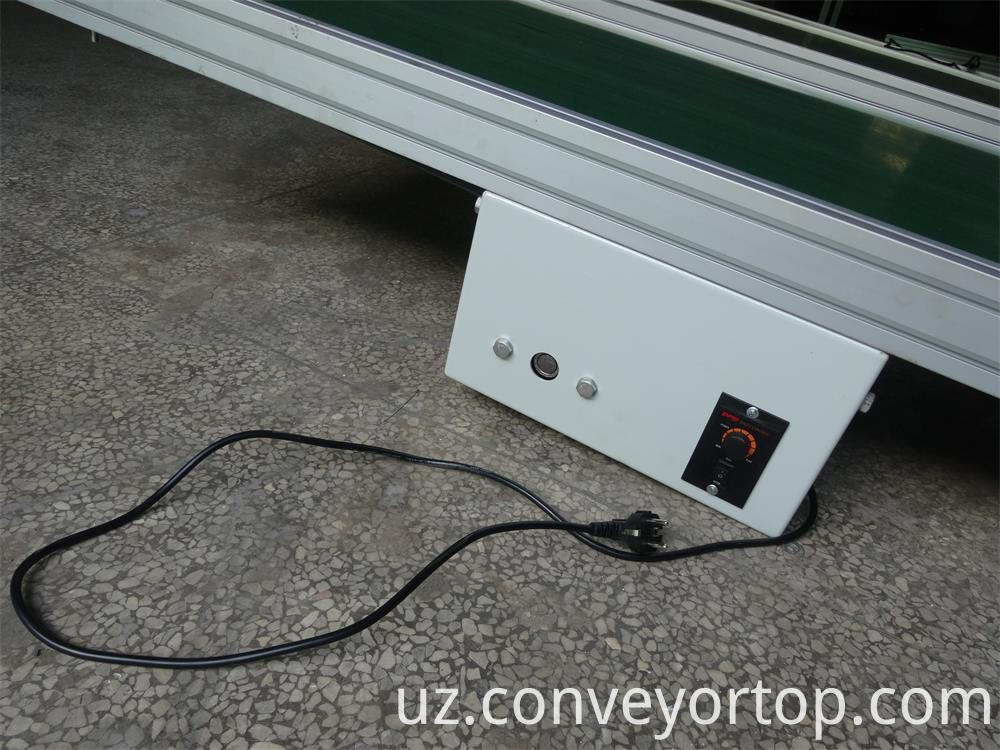 Boshqa mahsulotlar
Savol: Sizning zavodingizning asosiy mahsulotlarini qanday bilish mumkin?
Javob: Qo'shimcha ma'lumot olish uchun, iltimos, mahsulot nomlari ostida bosing!
Rollarda konveyer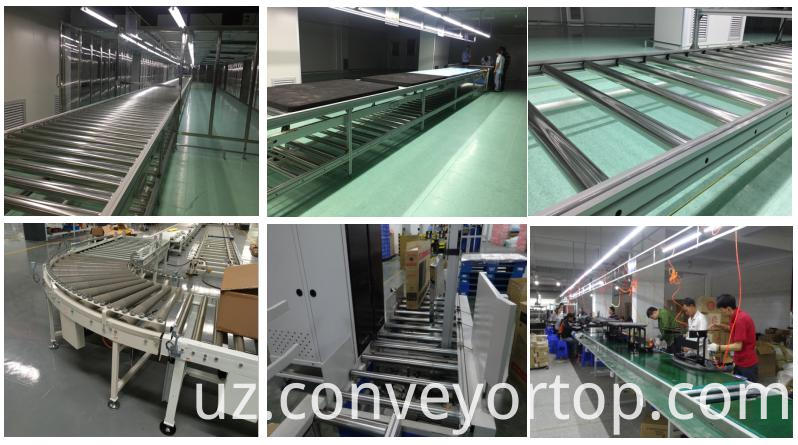 Bant konveyratori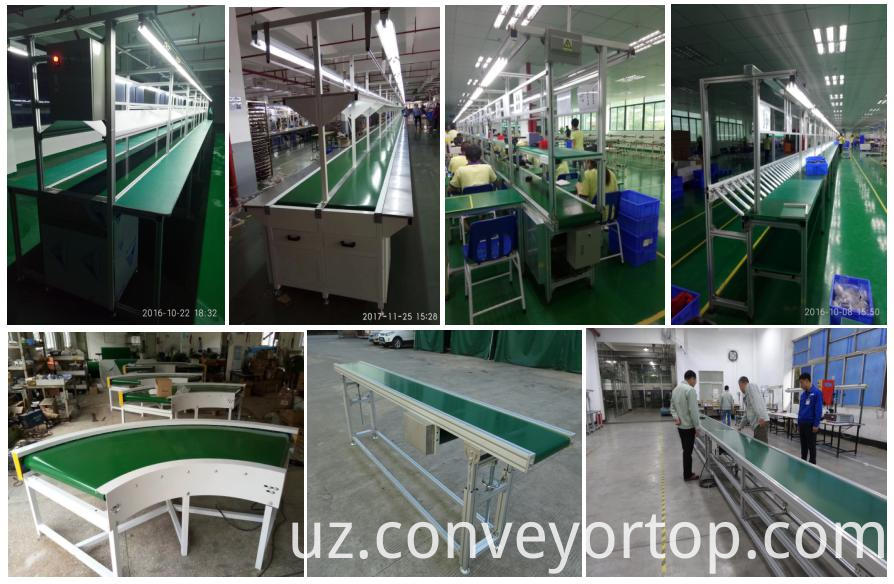 Tezlik zanjirli konveyer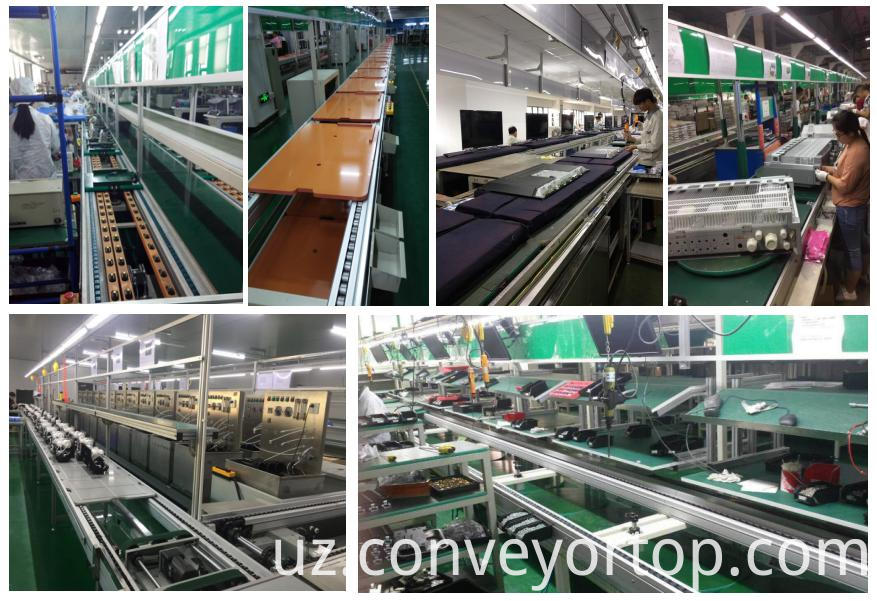 Slat Chain Konveyor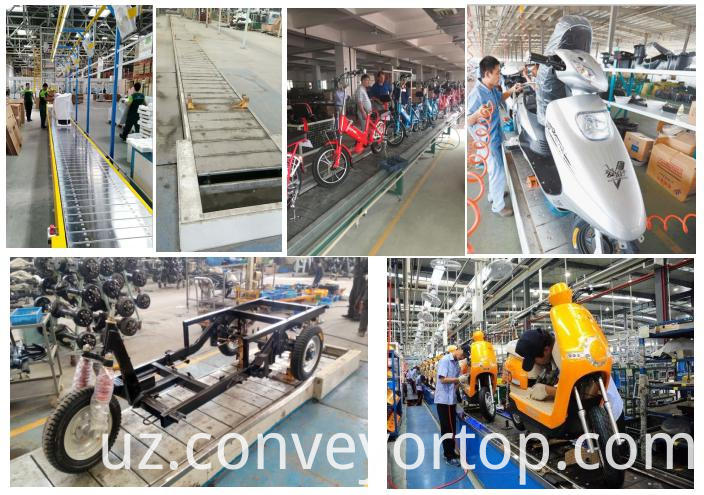 O'rnatish liniyasi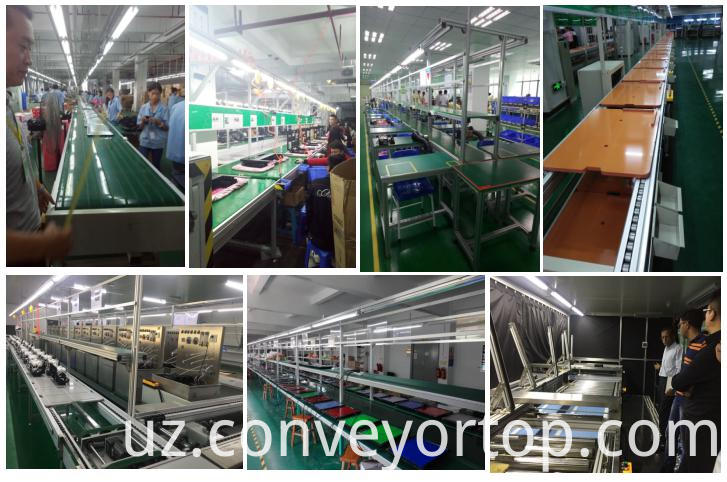 Yog'och sumka to'plami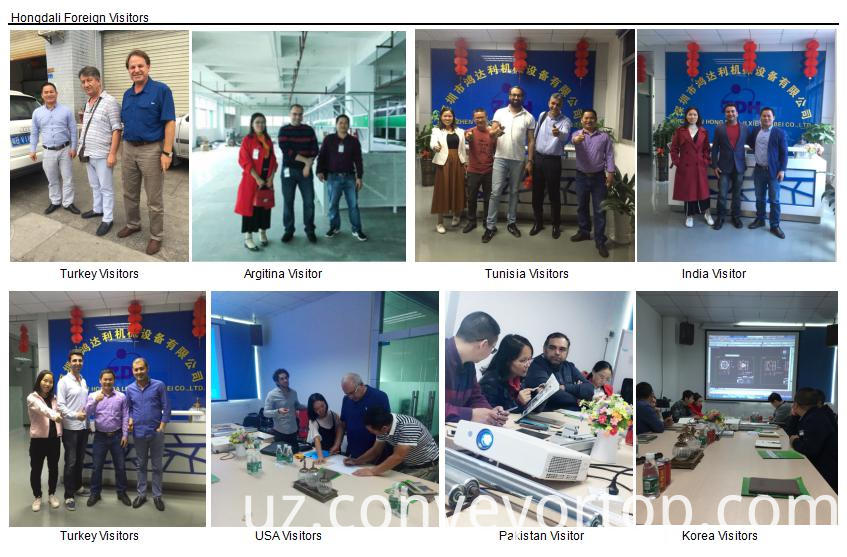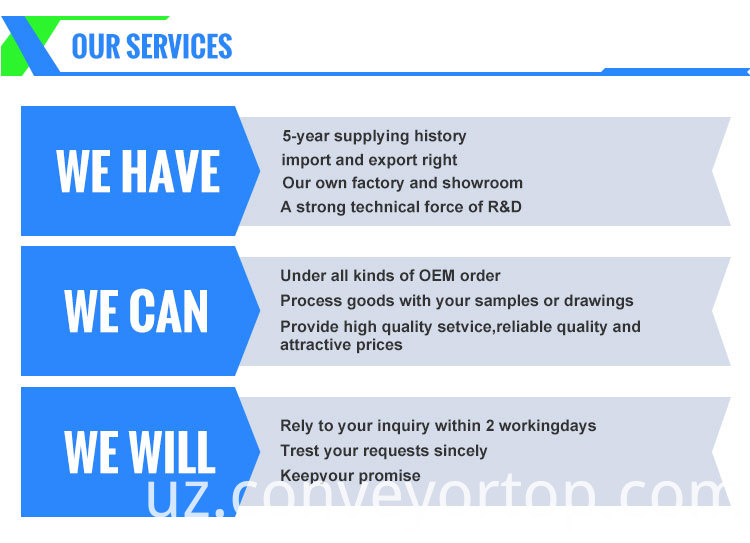 Mahsulot kategoriyalari : O'rnatish liniyasi > Uy asboblarini o'rnatish liniyasi